NETWORKED SELVES: PORTRAIT OF OUR ZEITGEIST
PERFORMATIVE VIDEO INSTALLATION, 2016
—
Honours research project focusing on embodying the essence of our time through a performative installation.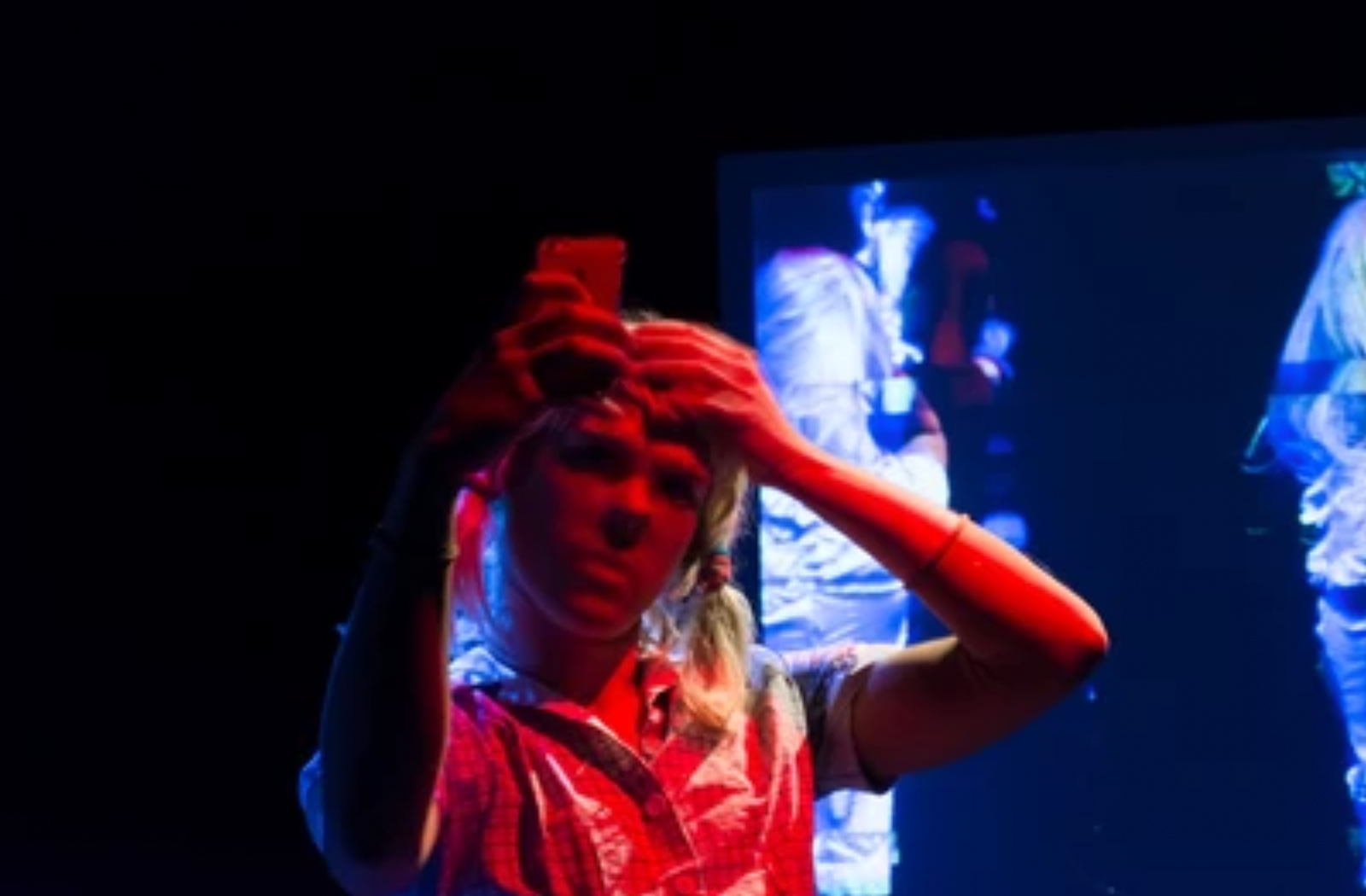 In this live performative work, a performer assumes several roles, social classes and genders through repeated costume changes. Through additional live multi-channel projections "The Zeitgeist" is multiplied infinitely via the digital output, presenting the self as complex, fluid, and networked through digital cultures. Effects are applied in real time to the live projects showing how the digital self is distorted and separated from the physical self, yet still co-existing and representational of a one and only "real self".
—
Performed by Mossy Jade Johnson.
Original music composed by Matt Refund.